About 200,000 people in the UK have a heart attack each year. The risk of having a heart attack increases as you get older, but there are a number of things you can do to keep your heart in good condition and avoid problems later on in life. This colourful poster can be used to encourage class discussions around heart disease and the benefits of a healthy lifestyle. Please download the poster by clicking here.
To find out more about heart disease, please visit the BUPA website.
Five things you can do to lower the risk of heart disease
Prevention of heart attack
You can reduce your risk of developing coronary heart disease in later life by adopting a healthy lifestyle while you are young. Read our list of five things you can do today to improve your health.
Exercise regularly
The heart, like all muscles, gets stronger the more you exercise it. Doing 30 minutes of exercise five times a week is the recommended minimum level of physical activity. We all have different fitness levels so start small and build up to realistic fitness goals.
Sleep well
Try to get around eight hours sleep a night. A 10-year-long Harvard University study tracking the sleep habits and health of 70,000 women showed that too much or too little sleep can have an effect on heart health. Both men and women should try to stay within the eight hour range.
Clean up your diet
Avoid heavily processed foods, typically boxed, frozen or pre-made meals. Try to include foods from all food groups taking a whole foods approach. Eat plenty of fresh fruit and vegetables. Eat fish twice a week (one portion of oily fish e.g. Salmon), legumes (beans and lentils) and unsalted nuts. Finally, try not to skip meals especially breakfast.
Drink sensibly
In the UK a significant proportion of young people (under 18s) have not only experienced alcohol, but have consumed it in quantities harmful even by adult standards. In addition to the immediate risk of injury from being drunk, excessive drinking also puts pressure on your body and has a negative effect on the heart.
Kick the habit
Recent figures show that around one in five people over the age of 16 smokes in the UK. If you smoke, the single best thing you can do to improve your heart health is to stop. Smokers are almost twice as likely to have a heart attack as someone who has never smoked.
For additional information from: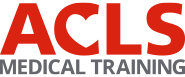 Please visit: https://www.aclsmedicaltraining.com/is-it-a-heart-attack-or-cardiac-arrest/