Introduction
Historically, PE at Upton Court Grammar School had focused on creating elite athletes. Lee Sullivan, Head of PE, was aware that the school's approach, at the time, had inadvertently turned many away students being physically active at a crucial stage in their lives, and time when the school should have been preparing students for life after education. Something clearly needed to change.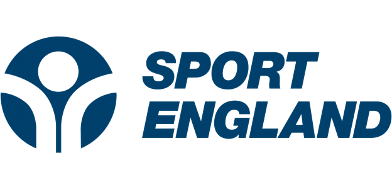 Meeting the needs of all students
The PE department at Upton Court needed to find a way of meeting the needs of all students. It turned to the Sport England-funded Secondary Teacher Training (STT) programme for help.
Through its involvement in the Slough Schools Sports Network, it was asked to submit a plan for the available funding. The PE department realised that it needed a strategy that would have a long-term impact.
PE as a marmite subject
There was an observation from Lee that PE had become a real marmite subject. He also understood that each student had their own motivations, or barriers, for engaging, or not engaging, in physical activity.
In order to understand these, Upton Court took an approach that focused on listening to its students: a simple and effective survey of their students to help get to the bottom of the issues.
92% not meeting the recommended 60minutes of daily physical activity
It found that an overwhelming 96 per cent understood why being physically active was good for them. But a staggering 92 per cent were not getting the recommended 60 minutes of daily exercise.
The survey also revealed that only 40 per cent found the learning in PE lessons relevant. And, consistent with the national picture, only 56 per cent agreed that they enjoyed PE.
The school's curriculum was serving those students that needed it the least – and Upton Court just wasn't tapping into what was motivating students to engage in physical activity.
Physical literacy informed approach
Lee and his team adopted a physical literacy-informed approach. More importantly, it is a student-led approach that rewards attitude and progress – not just performance and ability.
Together with several other schools, Upton Court developed a 'concept curriculum' that sought to provide an inclusive hook. Everyone agreed that students needed to build a stronger relationship with physical activity.
Active for sustained periods of time
As part of this, students had to be active for a sustained period of time. More importantly, the curriculum needed to continue to build competence and confidence.
Lee's decision to modify Upton Court's approach is supported by the findings of research recently conducted by Sheffield Hallam University, as part of the programme, looking into why PE, school sport and physical activity matters.
It found that 92 per cent of teachers said PE, school sport and physical activity had a positive impact on academic achievement, and 93 per cent said it had a positive impact on the behaviour of students. Almost all (99 per cent) believe it has a positive impact on physical wellbeing.
Positive impact student feedback
The school's change in approach is already bearing fruit. A follow-up survey checking student response saw a resounding 93 per cent found value in PE.
The school has shown how a change in approach – placing young people's needs and understanding these needs at the core – that also embraces a new curriculum and a personal pathway can succeed. It is having an impact on the health and wellbeing of its students, something that will stay with them for life.
Lee is adamant that Upton Park Grammar School is still on its journey to ensuring everyone enjoys their PE lessons. A huge part of this ensuring teachers provide ample opportunities to listen carefully to their students and capture the student experience.
For more information
For teachers looking to make PE, school sport and physical activity a more inclusive and enjoyable experience for their students, head to Sport England's Secondary Teacher Training Programme website for easy-to-implement top tips and advice.